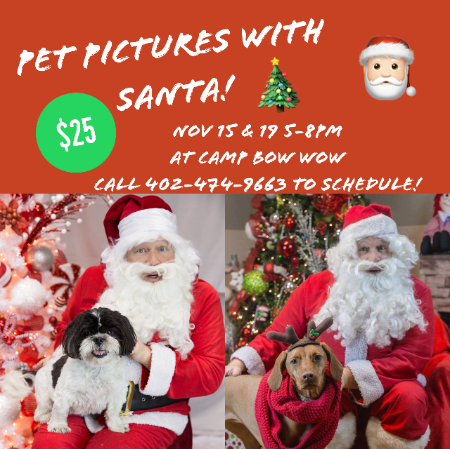 It is time for Pet Pictures with Santa again! To sign your pets up for pictures with Santa, give Camp Bow Wow Lincoln a call at 402-474-9663!
Pictures will be taken between 5:00 and 8:00 p.m on Friday, November 15th and Tuesday, November 19th at Camp Bow Wow Lincoln.
For $25, you will receive a picture CD & two 4x6 prints. Each additional pet is $5 and all proceeds will benefit Capital Humane Society!
Appointments fill up fast so call to schedule your time right away!