#Project84 Adoption Special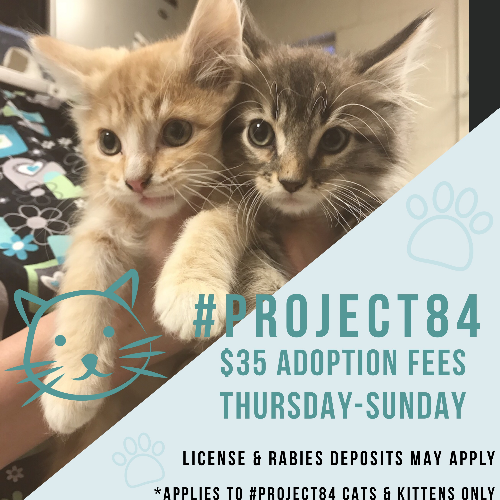 Capital Humane Society is offering a special adoption promotion for cats and kittens from the recently surrendered group of 84 Thursday through Sunday, January 17th-20th, at the Pieloch Pet Adoption Center, 6500 S. 70th Street.
These cats and kittens were surrendered to us this past weekend from a single owner. They now need new homes and we encourage anyone interested in adopting to come meet these kitties during the promotion!
Adoption fees for cats & kittens from #Project84 will be reduced to $35 during the promotion. License & rabies deposits may apply. Cats & kittens not part of the surrendered group of 84 are not part of the adoption promotion and their adoption fees are not reduced.
Hours at the Pieloch Pet Adoption Center are:
Thursday & Friday – 11:30am-7:30pm
Saturday & Sunday – 11:00am-5:30pm
All adoptions and interactions end a half hour before close.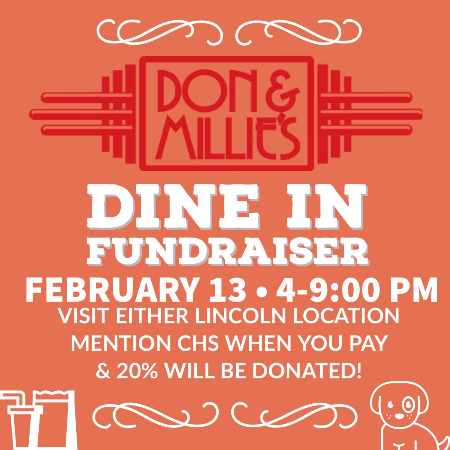 Visit either Lincoln Don & Millie's location on Wednesday, February 13th between 4:00-9:00pm and mention CHS when you pay! Don & Millie's will donate 20% of your ticket to Capital Humane Society!