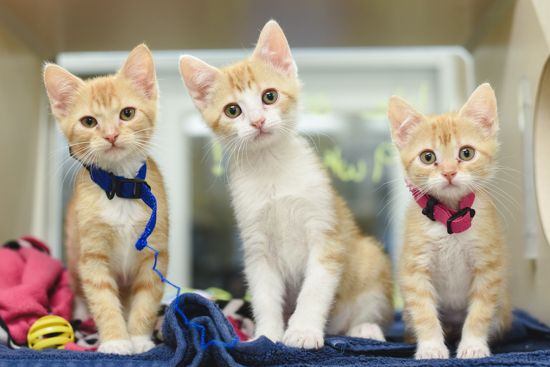 Capital Humane Society is pleased to offer a Low-Cost Spay/Neuter Program for felines in our community! The program is intended to provide low-income cat owners with the opportunity to have their cat sterilized, receive basic veterinary treatments, and address the issue of pet overpopulation in our community.
Eligibility
For a cat owner to be eligible for the program they must meet these requirements:
Qualify as Low-Income: Capital Humane Society will review requests for assistance and determine if a cat owner is eligible based on federal income guidelines. Examples include: recipient of Medicaid, SNAP (food stamps), WIC, or other low-income government benefits or programs.
Unaltered Cat: Only income eligible cat owners with an unaltered cat are eligible.
Residency: Reside in Lincoln or Lancaster County.
Cost
The cost for the owner to participate in this program is $45.00 per cat.
Services Provided
Each cat that goes through the program will receive the following treatments and procedures:
Spay/Neuter Surgery
Microchip
FVRCP vaccination
One-Year Rabies Vaccination
Dewormer
FIV/FeLV Combo Test (Available for an additional $20.00)
Flea/tick treatment (if necessary)
Any other diagnostics deemed necessary to ensure the cat is suitable for surgery
Additional Care
Upon completion of the program, the owner will be responsible for ongoing veterinary care of the animal. Our goal is for the cat owner to establish a relationship with a community veterinary clinic after sterilization. We will provide the owner with a $10.00 voucher one year after the cat has been spay/neutered and vaccinated for rabies. This voucher can be used at a community veterinary clinic, of the owner's choosing, for the cat's next rabies vaccination.
Enrollment
If you are interested in participating in this program, please call our Admissions & Assessment Center at 402-441-4488 extension 2 during regular business hours to set up an appointment for your cat(s) to be spayed/neutered. You will need to bring a photo ID and proof of your eligibility (SNAP card, Medicaid card, eWic card, etc.) at the time of your appointment.
Disclaimer: Capital Humane Society reserves the right to decline an animal's participation in the program due to its health, age, or temperament. A pet owner may utilize this program for three pets in their lifetime.