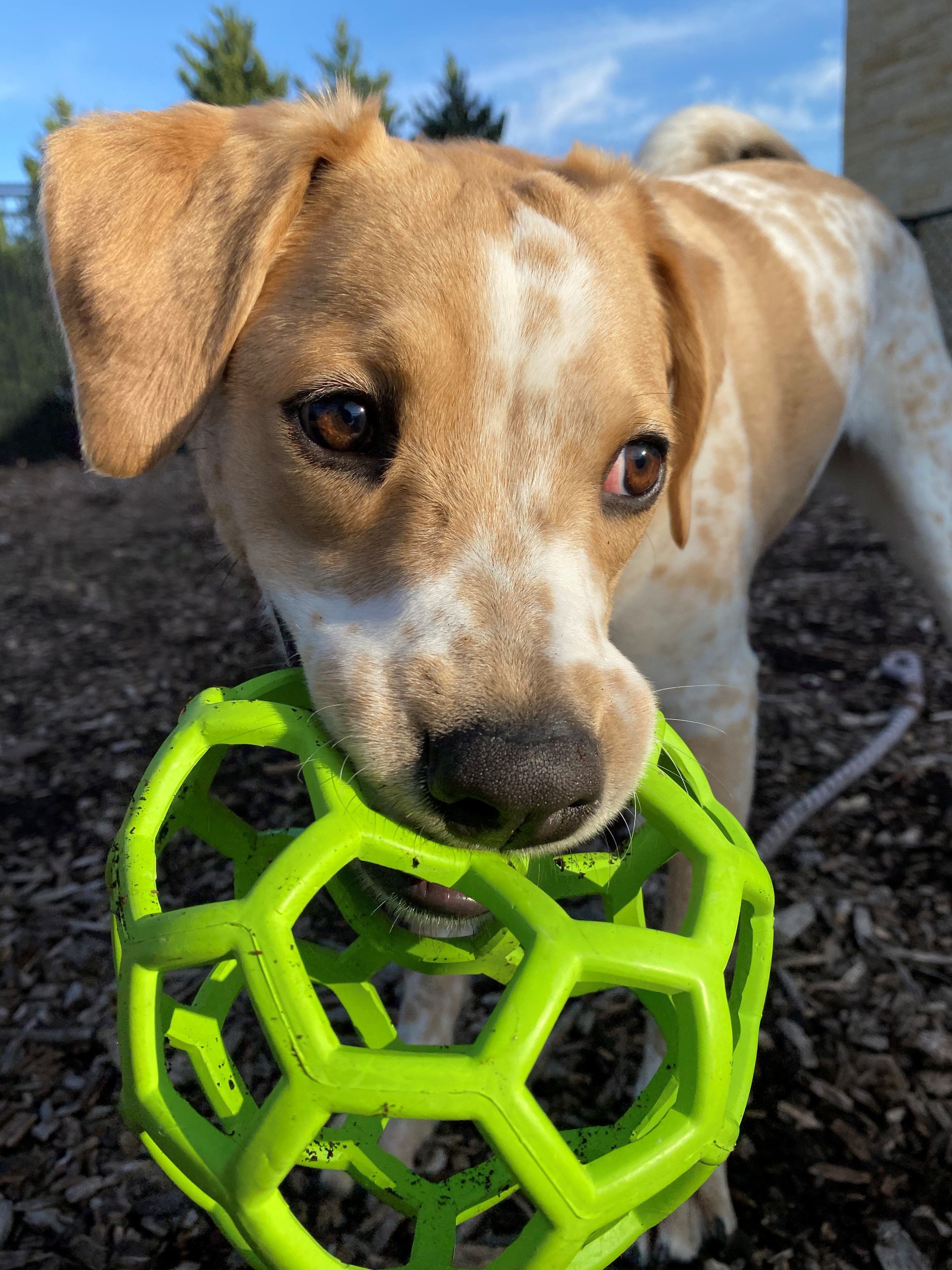 For many of us the Fourth of July means enjoying sunshine, quality time spent with family and friends, and a summer staple: the cookout.  However, for our more sensitive furry friends (and their owners), Independence Day often results in a great deal of stress and anxiety.  Here at Capital Humane Society part of our mission is to provide resources and education to our community regarding responsible pet care.  As such, we hope you will find the following tips helpful in caring for your four-legged family member during this year's festivities!
Review your pet's identification information to ensure that it is up to date.  This includes microchip information that may have changed since your pet came to live with you.  

At Capital Humane Society we use HomeAgain as our microchip service and updating your contact information is as simple as clicking the hyperlink above and creating an account.  Your pet's microchip number can be found on your adoption paperwork or the yellow tag provided during adoption.  If you are unable to locate either, feel free to email lthompson@capitalhumanesociety.org and I will get back to you as soon as possible.
If your pet came to you through another shelter/rescue or was microchipped at your request, it is often best to check with your veterinary office in order to determine who provides your pet's microchip services.
If unfortunately your pet escapes, whether microchipped or not, please refer to the following steps to determine if they are in our care:

Some families find it helpful to board their pet(s) with a veterinarian or a local boarding kennel if they feel their animal is a flight risk.  A Google search will demonstrate that Lincoln has a variety to choose from, but keep in mind that a holiday means space and availability may be limited.
Creating a "safe space" in your home can be helpful for animals who are fearful of loud noises and commotion. 

Create your pet's "safe space" by providing bedding that your pet is used to, an item of clothing you have worn recently, or a radio, television, or white noise that may help drown out fireworks.
If your pet is kennel trained, offering a high value treat in combination with crating can provide security that reduces fear and anxiety.
If your pet is not kennel trained, a slow feeder or treat dispensing toy can provide a welcome distraction.

There are several products on the market such as the Thundershirt wrap or Feliaway/Adaptil sprays that many pet owners and animal welfare groups swear by and can be purchased both online and in most local pet supply stores.
If you know that your pet's anxiety is so significant that these tools are not effective, you may try contacting your veterinarian for medications that will help them relax.  Please do not ever attempt to give your pet a medication that has not be explicitly prescribed for that animal from a veterinarian.
Ensure your pet does not have access to common 4th of July items such as citronella, lighter fluid or matches, fireworks, alcohol, sunscreen or insect repellent, as well as human food that may cause gastrointestinal disturbance.
For more safety information, check out the American Veterinary Medical Association website.
Please note: Capital Humane Society will be closed on July 4th.