Jake Bornschlegl, DVM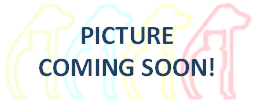 Dr. Jake Bornschlegl attended Kansas State University and received a Bachelor's Degree in Animal Science in 2018. He earned his DVM from Kansas State University in 2022.
Dr. Jake is from Lincoln, Nebraska and spent his weekends growing up down on his family's farm. These weekends on the farm and helping with the animals is what made him choose to pursue a career in veterinary medicine. Dr. Jake became an associate veterinarian at Capital Humane Society in June 2022. 
In his free time, he enjoys watching football, hunting, fishing, and spending time with family and friends.