Kitten Kindergarten Section 1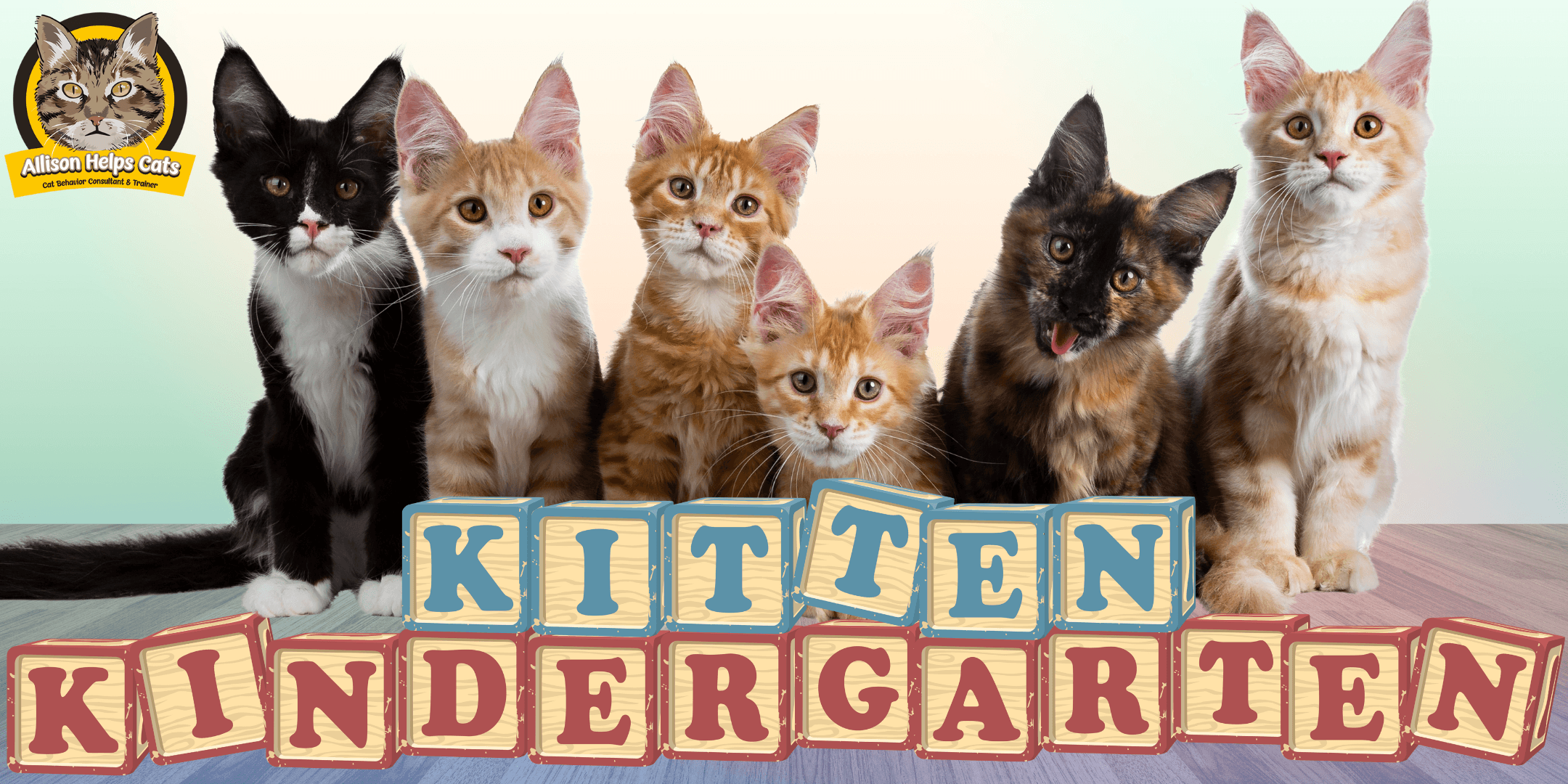 "A kitten's mind is a terrible thing to waste." --Steve Dale
Are you the new owner of 8- to 16-week-old kitten? Then Kitten Kindergarten is for you! When kittens are 8 to 16 weeks old, their personalities are shaped and they are most open to new experiences. Proper socialization during this time will start your kitten out on the right paw and give it skills that will last a lifetime.
"The most important action a caretaker can take to help kittens find a permanent home is to actually socialize them." --Dr. Sophia Yin
This Kitten Kindergarten class will be held in the multi-purpose room at the Capital Humane Society's Pet Adoption Center at 6500 South 70th. The focus will be on positive exposure to socialization, husbandry, the environment, and training.
Class will meet every Saturday for eight weeks, beginning on April 8th and ending May 27th. There will be two sections of the class, with both meeting on the same dates. Section 1 will start at 10:15 AM and end at 10:55 AM, and the other will start at 11:15 AM and end at 11:55 AM. Each session will last 40 minutes.
Socialization: Learn how to introduce your kitten to people, other animals, places, things, and other experiences.
Husbandry: Prepare your kitten to accept a wellness check, being weighed, and having its nails clipped and teeth clipped.
Environment: Learn how to provide your kitten with the five pillars of a healthy cat environment.
Teach your kitten basic manners and tricks and how to accept a harness and leash.
Instructor: Allison Hunter-Frederick
Allison Hunter-Frederick is a certified cat behavior consultant and trainer. Her pet education articles have appeared in various local and national publications. She is a member of the International Association of Animal Behavior Consultants and Pet Professional Guild, and serves on the IAABC Feline Chatty committee and the PPG All Feline committee. She volunteers with the Capitol Humane Society, The Cat House, and Lincoln Animal Ambassadors.