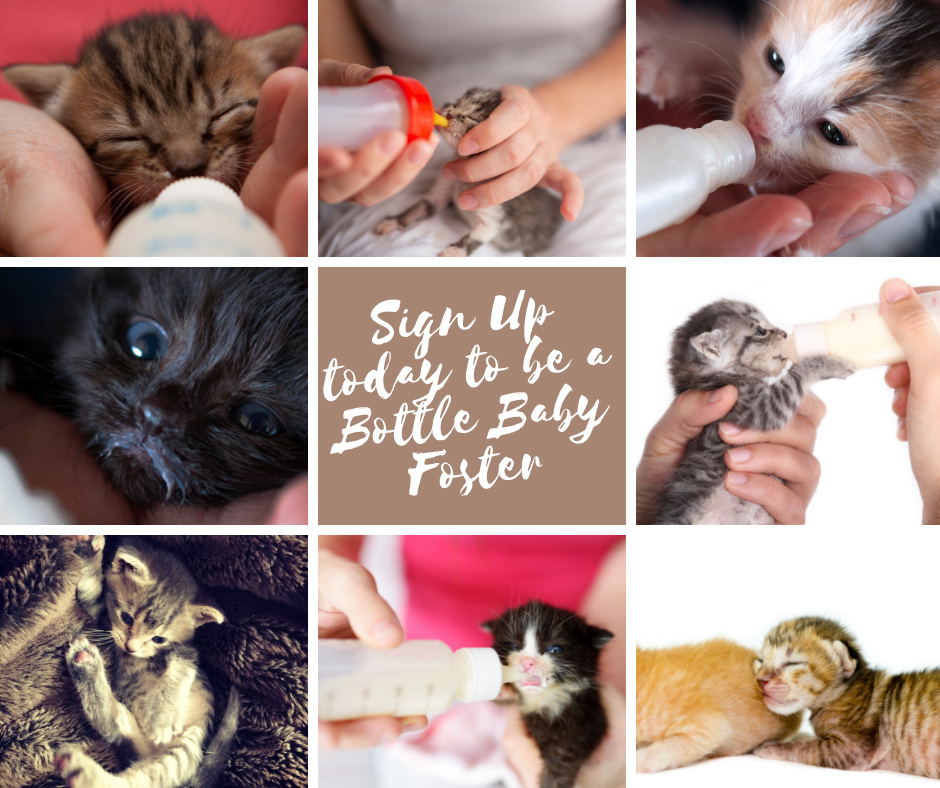 Introducing the Itty Bitty Kitty Committee! Learn how to foster bottle babies for Capital Humane Society!
Kitten season is fast approaching! Every spring and summer we see a significant increase in our kitten population. Many of these little guys and gals will need lots of time and attention. With your help, we can help these bottle babies grow up to be big cats! 
These kittens are usually under six weeks of age and aren't off milk yet. We need your help to provide them with the love and care they need before they're ready to be spayed or neutered and head to the Pieloch Pet Adoption Center to find their furever families!
Requirements
In order to become a bottle baby foster parent, you must:
Be at least 18 years old.
Have the consent of all adults living in your household.
Have the consent of your landlord, if applicable.
Have current vaccinations for all your household pets and negative FeLV/FIV tests for all cats in your home.
Agree to keep foster felines indoors, at all times, and separated from other pets in the home.
Complete the Bottle Baby Foster Care Application below. A home visit is required after the application process.
Attend and complete the Bottle Babies 101 course. 
Must be able to provide feedings at least every four hours.
Bottle Babies 101 Course
After you complete your application, our Community Program Coordinators will contact you to set up a home visit and register you for our upcoming Bottle Babies 101 course. You will be contacted 48-72 hours after you submit your application.
In this course, you will learn all about caring for your kittens! This course includes teaching you how to properly feed, socialize, clean, care, and observe the kittens. Bottle baby foster parents are provided with a Bottle Baby Starter Kit, when they take a kitten or litter home. The kit includes:
Fleece blanket
Stuffed animal
Soft wipes for stimulating (teaching good potty habits)
Nursing bottle with nipples
Orphan kitten booklet
KMR Kitten Milk Replacer
Heating pad
Upcoming Dates:
Bottle Baby Class 101 Coming Soon...
To register, click on the photo at the top and complete the application 
Contact Information
To learn more contact us at:
foster@capitalhumanesociety.org 
402-477-3270