Stewart - Available by appointment!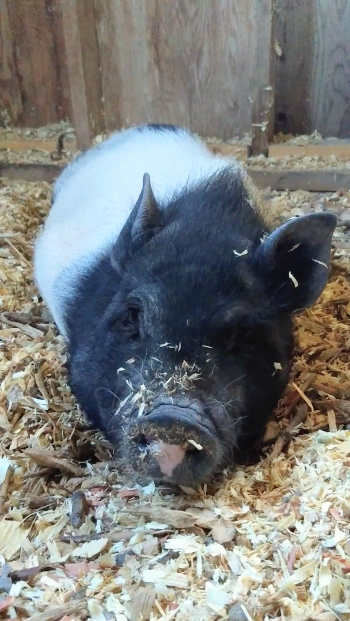 Stewart is an approximately 2 year old, neutered male, Pot-bellied Pig.
He was surrendered by his previous owner and needs a home located outside of Lincoln city limits.
If you are interested in adopting, please call our Admissions & Assessment Center at (402) 441-4488 ext. 2 to set up an appointment to meet Stewart.