Guy - Available by appointment!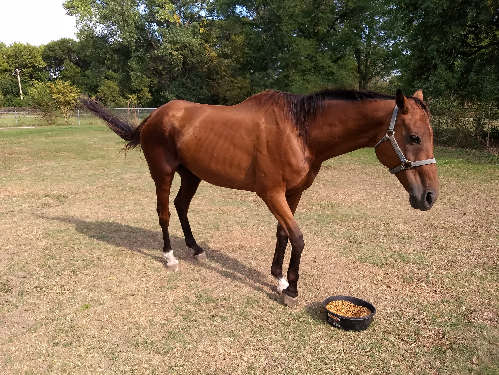 Guy is an approximately 20 year old, chestnut, Thoroughbred cross, gelding.
He arrived to us underweight and we have been working to get him back to an ideal body condition/weight. But now he is looking for a new pasture to graze and spend his retirement years!
If you are interested in adopting, please contact us at (402) 441-4484 or email ops@capitalhumanesociety.org 2 to set up an appointment to meet Guy. You will be asked to provide references regarding your equine care experience including a licensed veterinarian as one of your references.