Available Dogs & Puppies
Pepi - Available by appointment!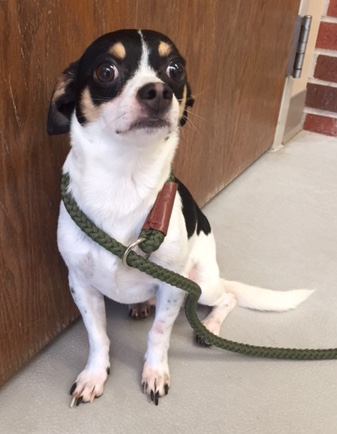 Pepi is an approximately 2 year old, Rat Terrier, neutered male.
Pepi can be a shy guy and takes a little bit to settle into new situations. Pepi has a cat like personality and likes to do his own thing. This fella would do best in a home with an experienced owner willing to work with him. During his time at the shelter, it was observed that Pepi does not enjoy being picked up. At times he gets a little nippy and will yelp. Pepi is available by appointment with our behavior department so that further training can be discussed. We are asking that Pepi goes to a home without children. When introduced to another dog his size Pepi was friendly. This guy came to the shelter through our overnight kennels without any paperwork or information about him provided. He is #59190.
If you would like to meet Pepi, please call our animal behavior department at (402) 441-4490 to set up an appointment.