Available Dogs & Puppies
Alistar - Available by appointment!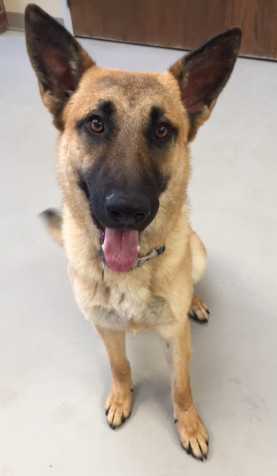 Alistar is a 1 1/2 year old, German Shepherd, neutered male who came in as a lost dog and was not claimed.
Alistar did well during a temperament test with people. He could use some manners but he was accepting of restraint and loves to play ball! Alistar does very well with people and enjoys attention! However, Alistar is very dog reactive and acts aggressively towards other dogs. For this reason, there are special requirements to meet and adopt him.
Requirements to adopt:
1. Schedule an appointment to meet Alistar with our animal behavior department.
2. Privacy fenced backyard with 6 ft fencing. A property check will be performed by a staff member prior to completion of the adoption.
3. No other dogs in the home.
If you would like to meet Alistar, contact our animal behavior department at (402) 441-4490.