Staff
Lindsay Wallasky, Vice President of Operations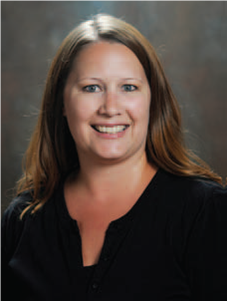 Lindsay Wallasky is the Vice President of Operations at Capital Humane Society. She has been with the shelter since 2005. She's a Lincoln native and Husker fan.
Lindsay has served in several roles since she's been with the organization, including office clerk, administrative assistant and office manager.
Lindsay's family includes her husband Jeremy, their shepherd mix Bear, their Corgi mix Chewy and their cat Jabba. Star Wars is a big thing in their family, as well as TAILgating and traveling.